What are the Best Dance and Electronic Clubs in LA?
Sebastian Medina — 8 months ago
---
Looking for the best dance clubs in LA? We've got you covered.
If you're planning on coming to LA or are a local just looking for a new place to party, look no further. We've compiled five of LA's most popular nightclubs which range in size, sound, atmosphere, and location. Not only do these spaces have an amazing reputation but they have the best artists in the world performing on their stage week after week. 
Academy (Hollywood)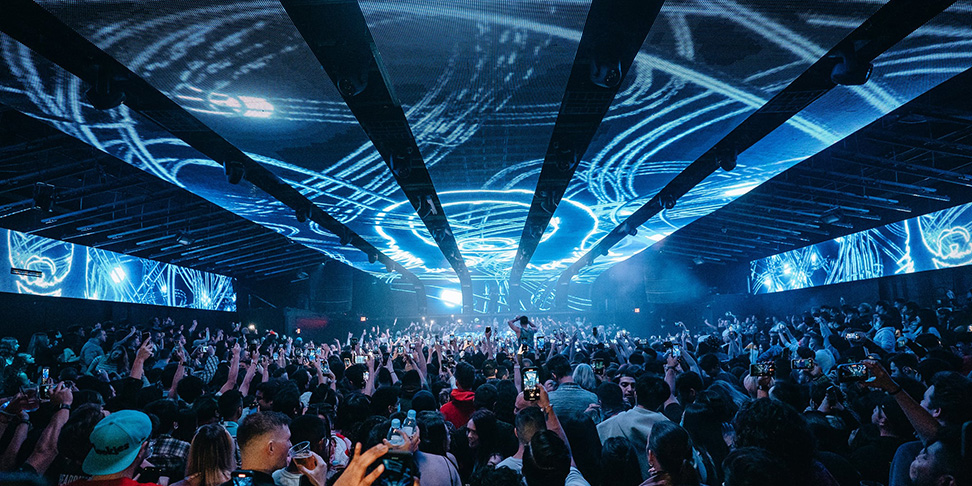 Formerly known as the iconic Create Nightclub, now lies Academy. Home to Insomniac events is a 20,000-square feet venue that can hold over 2,000 people. The room itself is filled with LED screens everywhere you look, yes everywhere. In addition to the large pit are the VIP tables along the sides for larger parties. You can catch your favorite top-ranked DJs here every weekend spinning late into the evening. In addition, Academy also has an outdoor patio that is famous for its Sunday Day Trip LA events. If you plan on going, be sure to grab a tasty alcoholic fishbowl, which is their specialty. 
Exchange (Downtown)
If you want to find a good party within the heart of Los Angeles, you'll need to go to Exchange. This amazing venue once served as the Los Angeles Stock Exchange (hence the name) which eventually shut down and later reopened into the club we know today. This amazing room has a capacity of 1,500 people as well as six bars spreading across its four floors. Within the club itself, you'll find a massive pit that typically serves as the dance floor general admission holder. Whereas, the VIP tables sit above on the second floor for a much more aerial view. Recently, DJ Mag voted Exchange #11 in the world, #2 in the United States, and #1 on the West Coast.
Sound (Hollywood)
If you're looking for something a bit more intimate, you'll want to go to Sound in Hollywood. Just around the corner from the iconic walk of fame, you'll find this hidden gem which is operated by Framework. The 8,000 square foot space is one of a kind with state-of-the-art lights, projector mapping visuals as well as rows of colorful lanterns that reveal themselves throughout the evening. If you're looking for heavy bass sounds you'll want to attend their famous Space Yacht nights on Tuesdays. If you're looking for a night of house music, you'll want to come on a weekend when the world's finest take over the decks.  
Kiss Kiss Bang Bang (Koreatown)
If you're looking for a retro, 70s-style bar you'll need to go to Kiss Kiss Bang Bang in Koreatown. Located within the LINE hotel, KKBB is one of those "if you know, you know" type places. When you enter the club, you don't know what time it is, or what year it is for that matter. All night long you can find yourself jamming out to disco music with some roller skating dancers coming out periodically. Make sure to get there early since this is another intimate space that tends to fill quickly. 
Avalon (Hollywood)
If you find yourself on Vine Street in Hollywood near the iconic Capitol Records building then you're most likely near Avalon. Avalon is a good mix between old school and new school Hollywood. Built within an old historic theater, Avalon's two-story venue has a capacity of 1,500 people and is filled with LED panels, lighting fixtures, and a customizable stage setup. If you're looking to stay up late and dance the night away late into the "after hours" you'll want to go to Bardot. Bardot is located on the top floor of Avalon and it opens up late at night for those nocturnal party goers.