Forbidden Kingdom Organizer Claps Back at Hate Comment for Upcoming 2023 Lineup
Jaci Soukhathivong — 2 months ago
---
Forbidden Kingdom's 2023 lineup announcement is right around the corner for this summer's event including special performances and rising talent. 
Insomniac's Forbidden Kingdom festival has cemented its name as the largest dubstep-oriented festival in the Southeast. The festival first debuted in Boca Raton, FL in 2019 but this year will be held in Orlando, FL at the Central Florida Fairgrounds on June 9 – 10, 2023.
The 2-day event has gained popularity over the years and always guarantees unique performances from staple artists of the dubstep scene in addition to rising talent. Even though the event draws many similarities to Excision's Lost Lands festival in Ohio, Forbidden Kingdom seems to have carved out a bigger lane to showcase more riddim performances.
Riddim has not been taken as seriously as a genre in the past, and it was rare to see artists play it out on stages with big production. Though as the genre has become more popular, we are slowly seeing a space opening for riddim artists to gain more traction.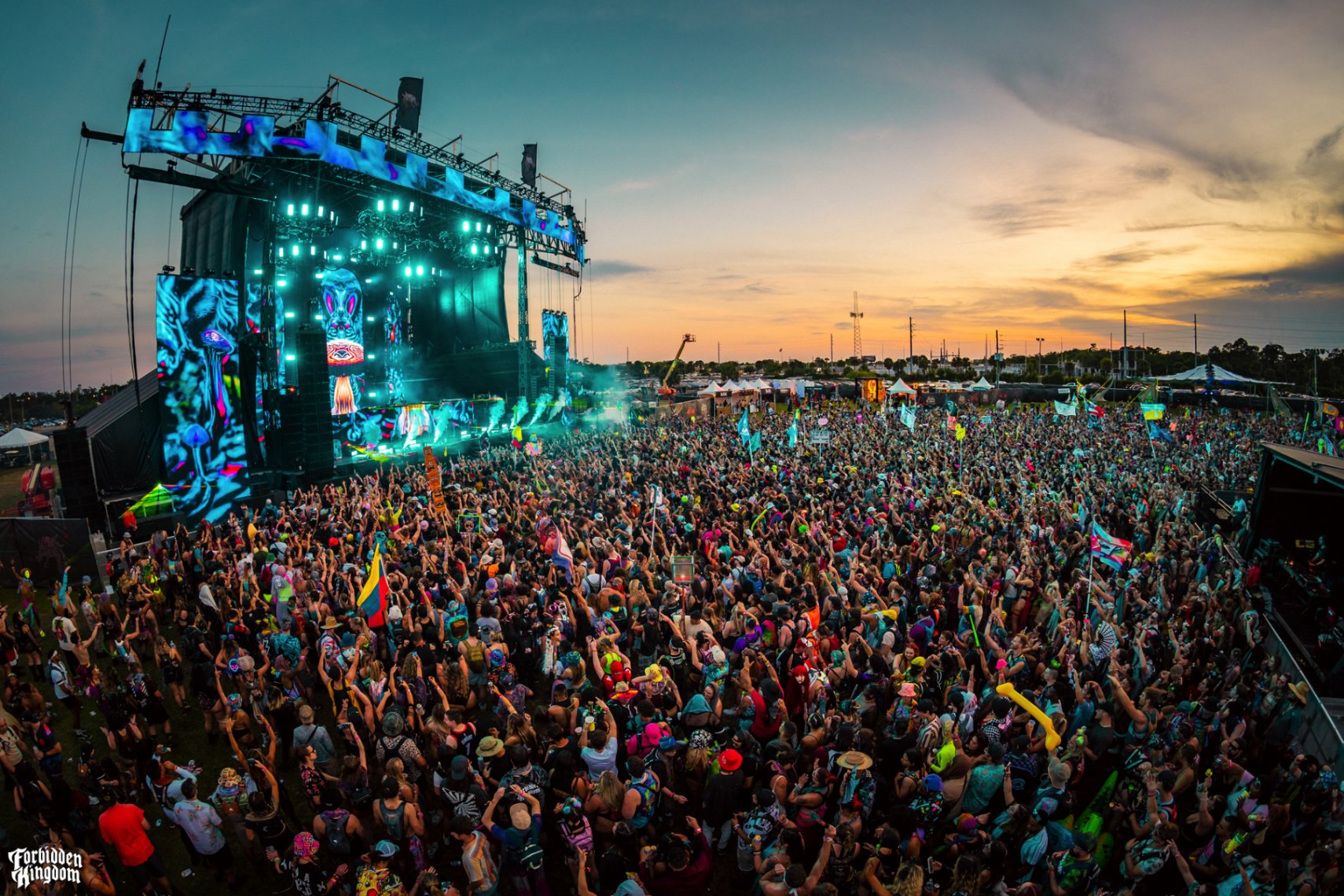 According to Pepe Vargas, festival organizer and founder of the event management group Apex Presents, there will be a dedicated riddim stage and an experimental stage for the 2023 edition. This year's lineup has yet to drop, but Vargas has stated this year will include "four first-ever USA debuts… and at least three festival debuts to some of these artists who are crushing the game".
It came as a surprise to many when Vargas received backlash for a tweet hinting that rising DJ Moovy should play at Forbidden Kingdom. In response, he received some hate alluding that she doesn't deserve a spot with so many other boys supposedly more deserving. 
To which he responded, "You need help dude with that type of vibe and energy. I've been helping and building the bass scene for the past 13 years. This is sad to read." Other artists and fans quickly came to her defense boosting her credibility noting her killer sets at EDC Orlando and Cyclops Cove in 2022. Though she is now based in Salt Lake City, Utah, Moovy is well known in the South Florida scene and is sure to be spotted on more lineups this year. 
Forbidden Kingdom continues to evolve its event each year while encompassing that unique flair specific to South Florida. Their dedication to not only throw a successful event but also contribute to the culture of the bass scene makes this festival a must-attend event for any dub lover.
We can't wait to see what's surprises are instore for this year. Click here to purchase your tickets for 2023.