Tipper & Friends Updates Flyer After Cultural Appropriation Backlash
Jaci Soukhathivong — 1 week ago
---
Tipper & Friends apologizes for the controversial promotional flyer for the 5th annual event at Suwanee Music Park. 
British DJ and producer, Tipper, has revealed that his 5th annual Tipper & Friends performance will take place on May 5, 2023, at Suwanee Music Park in Central Florida. While the lineup has yet to be announced, the promotional flyer has caused controversy among some fans.
The event, which coincides with Cinco de Mayo, features themes from the holiday in its artwork and is being called "Cinco de TnF" (Tipper & Friends). This has led to accusations of cultural appropriation, with some fans expressing offense at Tipper's use of Mexican culture for his own purposes.
One person on Twitter commented on the matter saying, "Going into the Tipper group and to no surprise, seeing white people trying to tell their Mexican community members what they should and shouldn't be offended by." He followed up this comment with "…I also understand how a mostly white Tipper team announcing a Mexican culture based event would seem very appropriative. Like OD was talking about 555 (5th Suwannee, on the 5th day, of the 5 month) and that's dope. Could've just done that without mention of Cinco de Mayo".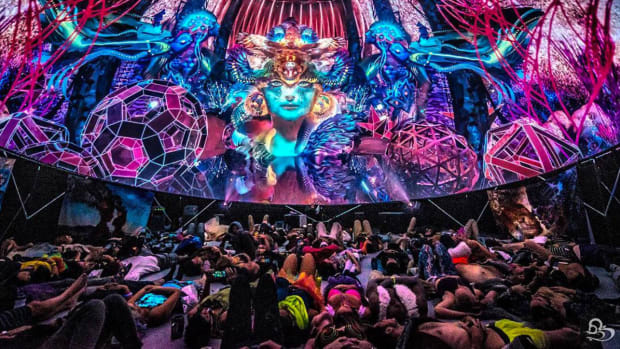 However, other fans have dismissed the controversy, with one Twitter user stating, "The fact Tippers team sent an email apologizing for using "cinco" for TnF is mind boggling. Not everything is THAT deep." 
In response to the negative feedback, Tipper's team quickly corrected the flyer, removing the reference to "cinco," and issued an apology to anyone who may have been offended.
"Out of genuine respect for those who found the previous artwork insensitive, we are editing out the 'Cinco' reference for this year's Florida gathering. We never intended to offend anyone and only aim to appreciate/celebrate different cultures when the opportunity arises, but we now understand that naively referring to the event as we did left room for misinterpretation. We hope you accept our sincere apologies and look forward to re-connecting with you oddballs for our 5th Anniversary at the Park."
This controversy serves as a reminder of the importance of cultural awareness and sensitivity when using elements from other cultures. It also demonstrates good character on the part of Tipper and his team for quickly acknowledging and rectifying their mistake.