How House Music Infiltrated Mainstream Media in 2022
Jaci Soukhathivong — 3 months ago
---
We witnessed a cultural shift in music this year. Did you feel it?
Since the time of quarantine, there has been a cultural shift in mainstream media and its adoption of electronic music, specifically house music. Before Coronavirus hit in 2020, electronic music had already begun to gain traction but hadn't quite solidified its acceptance in the public eye.
From 2015-2020 there has been a spotlight on the expansion of the dubstep genre. These years were pivotal to the scene as we watched artists like Excision, Virtual Riot, Subtronics, and Svdden Death develop their unique styles that created a lasting influence on other artists.
Towards the end of this era, there was a point where it felt as if dubstep artists lacked originality, and that same influence felt less like inspiration and more like replication. Once we entered quarantine people began expanding their palettes likely because of how we were now consuming music.
For example, dubstep is heavily reliant on the speaker quality and production to aid the impact of its songs. Without it, many tracks just don't hit the same. While house music doesn't necessarily lean so much on live performances, it is more versatile and can easily be enjoyed just as much at home and in the club.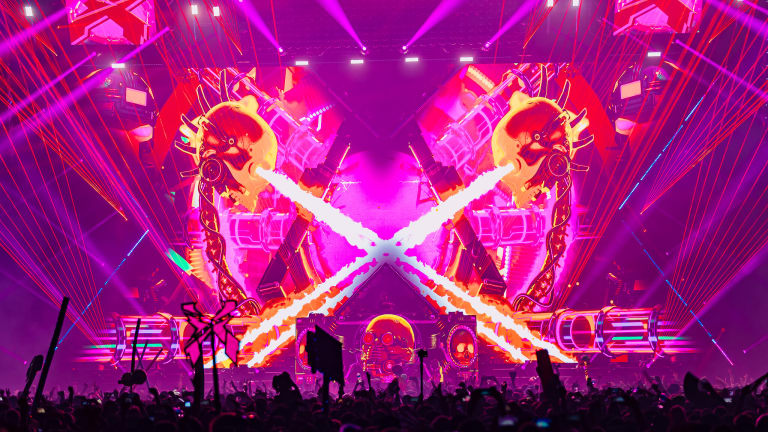 It seemed as if this societal pause opened the door for house music to flourish. Once public restrictions were lifted, people were ready to hit the town again seeing an obvious rise in nightlife and the all-around glorification of nightclub aesthetics being pushed on social media. Electronic music lovers and non-ravers were both flocking to the clubs even if for different reasons.
Timing is everything. The exposure of house music was beginning to infiltrate mainstream media and solidified its spot when Drake released his album Honestly Nevermind in June. Coming from one of the most iconic figures in today's rap game, was a body of work so left field than his normal discography.
Simultaneously to dance/electronic music there was a rise in the popularity of Latin artists, specifically Bad Bunny. His Un Verano Sin Ti album dropped a month before Drake's and saw an incredible amount of love even from people who didn't speak Spanish.
This was an indication of people's increased threshold and willingness to experience different music even if they didn't quite fully understand it. People didn't need to know what he was saying to enjoy the music and the same sentiment could be applied to electronic music.
Right now, some of the most prominent players dominating the scene are John Summit, Dom Dolla, Matroda, Fisher, and Chris Lake. Though we have also seen the pivot of other non-house artists create new aliases as tech-house DJs.
Whether it's to stay relevant or explore other styles, in 2022 we've seen Carnage become Gordo, Yellow Claw create Euro Trash, and Nitti Gritti team up with Party Favor to form Sidepiece. Though it's a beautiful thing that people are adopting new styles into their discographies, on the flip side it begs the question of how this will impact music event operations.
This influx of people attending shows has caused larger commercialization of music events driving ticket prices higher than ever. It'll be interesting to see how the house music landscape continues to evolve over the years and if its increasing popularity will make attending shows a "luxury" experience due to its demand.