Top Five WAKAAN Releases of 2022
Griffin Vosbeck — 3 weeks ago
---
WAKAAN had a year packed full of stellar music releases from singles to several albums. Check out our top picks below!
WAKAAN had its most colossal year yet in 2022 with tons of new music from a wide variety of bass-centric artists. Liquid Stranger's coveted label has become one of the forerunners of the bass music scene by continually challenging the norm of what bass music can be. WAKAAN was able to showcase its incredibly talented artists at its own WAKAAN Festival this October in Arkansas at Mulberry Mountain. Check out our roundup of the top five WAKAAN releases in 2022.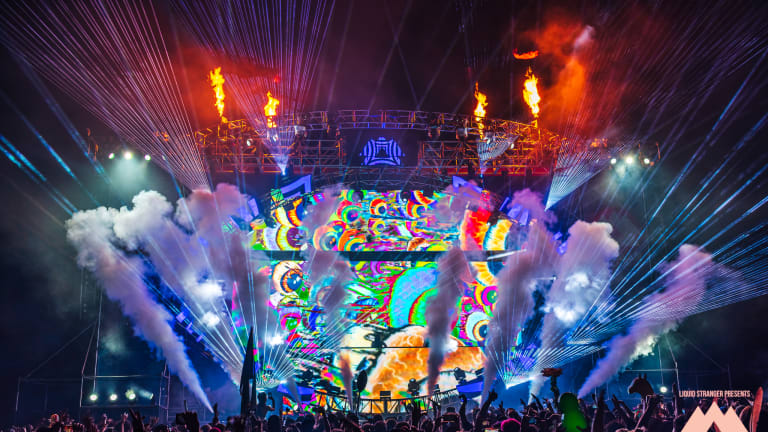 1. 'Blue Collar Bass' – TVBOO
'Blue Collar Bass' was TVBOO's debut album and one of our favorite Wakaan releases of 2022. TVBOO filled this album with insane collaborations like "Bass Music" with Griz, "How it's Done" with Dirt Monkey, "MaryWana" with Boogie T and bawldy, and "Contract" with Wreckno. TVBOO shared, "​​With this album, I felt like I had to prove to myself and to everyone else that I was a serious producer. Most songs I've put out have been goofy, funny, and inappropriate. I love that, but I also wanted to show a more serious, mature side of me. I felt like with a full-length album I had more freedom to make songs I normally wouldn't put out as singles or EPs." Following the release of the album, TVBOO toured the U.S. for his first-ever headline tour Blue Collar Bass.
2. 'Balance' – Liquid Stranger
Next up is the Wakaan overlord himself, Liquid Stranger. The label boss released a copious amount of music in 2022, but our favorite was his scintillating album "Balance". The album contained 13 mind-melting tracks including collaborations with Wreckno, LSDream, and PIERCE. His goal for the album was to join together different styles of experimental bass music and balance them into one unique album. Liquid Stranger sold out his Balance Tour and used this platform to continue to drive the bass music scene into the future.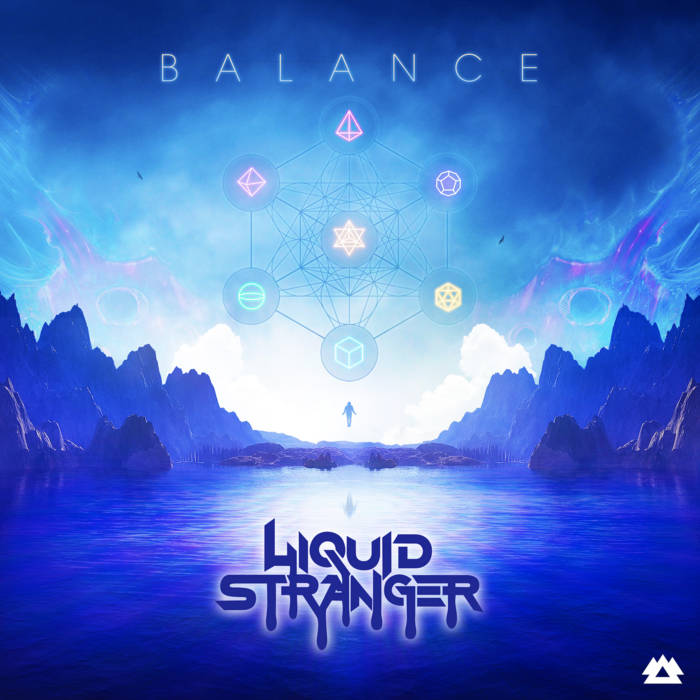 3. 'Alien Shit Pt. 2' – Shlump
Our next pick is the long-awaited "Alien Shit pt 2" from Shlump. This EP is the sequel to Shlump's original "Alien Shit" EP which was released back in 2015. The EP features 4 tracks "Alien Shit pt 2", "Get Up" with Ringtone Murder, "Strange Signal", and "Transmission" with Xotix.  The four-track heavy hitter instantly became one of the most cherished WAKAAN releases of the year.
4. "Blasta" – INZO and LSDream
Moving into our favorite WAKAAN singles of 202 comes "Blasta" from Inzo and LSDream. The two Wakaan superstars released this hit track on May 13th and it has been a huge hit ever since. The track features transient synths and a funky bassline to really blast listeners into another dimension. Both artists are trailblazers in psychedelic weird bass so it's no surprise that this track was a hit. 
5. "Never Heard of Ya" – Smoakland and Ravenscoon
Another single that caught our ear was "Never Heard of Ya" from Smoakland and Ravenscoon. We chose this track because these two are some of our favorite up-and-coming producers from WAKAAN. The track's deep wobbly basslines and quick tempo make it a track that gets the whole dance floor moving. These two talented producers both went on tour with Liquid Stranger in 2022. They also had a massive festival season playing at festivals like Electric Forest, Hulaween, SummerCamp, and of course WAKAAN Festival.
Make sure to stay tuned for what WAKAAN has in store for 2023 as they continue to propel bass music farther into the future with their ever-developing sound. We will keep you posted on announcements for WAKAAN Festival 2023 where you will see some, if not all, of these amazing artists and more perform.