Inzo Commands Webster Hall on Earth Magic Tour Stop
Griffin Vosbeck — 2 hours ago
---
Inzo takes his fans through a magical journey with his first-ever headline tour Earth Magic
Exron Music had the opportunity to catch Inzo's Earth Magic Tour at New York City's famed Webster Hall. The entire show was truly spectacular with emasculate production and the run of the show flowed seamlessly. There were tons of lights to reflect off of the massive disco ball at Webster Hall and Inzo even brought his own lasers with him. The overall vibe of the music was future bass with bits of house and dubstep thrown in by all the artists.
New York City was the first to hear Blookah and Inzo's new unreleased collaboration at the Webster Hall show. Inzo posted an Instagram story days before for the show to let fans know that New York would be the first to hear this new collaboration. When he played it out he brought Blookah out of stage to enjoy the moment with him. The tune was quite trippy with deep wubby basslines in the background and mystical synths that helped bring it all together.
All the artists put on a spectacular show that everyone in crowd danced all night long. Align and Dreamers Delight played before Inzo and Blookah played the closing set. The crowd had thinned out a bit after Inzo but those who stayed to see Blookah's set got an incredible experience everyone and the vibes were immaculate. 
The Earth Magic Tour started in October and will continue until the end of February 2023. Inzo is taking the tour all across the United States. Earth Magic features support from Dreamers Delight, Sumthin Sumthin, Rome In Silver, Align, Blookah, and Covex. The tour was aptly named after one of Inzo's most recent singles with Elohim 'Earth Magic' which was released early in October.
Inzo quickly gained popularity back in 2018 after the release of his hit song 'Overthinker' which now has over 50 million streams on Spotify. Since then, he has signed with Liquid Strangers Wakaan label and released songs like 'Blasta' with LSDream. In 2022 he played at festivals like Electric Zoo, Sonic Bloom, Bass Canyon, and Wakaan.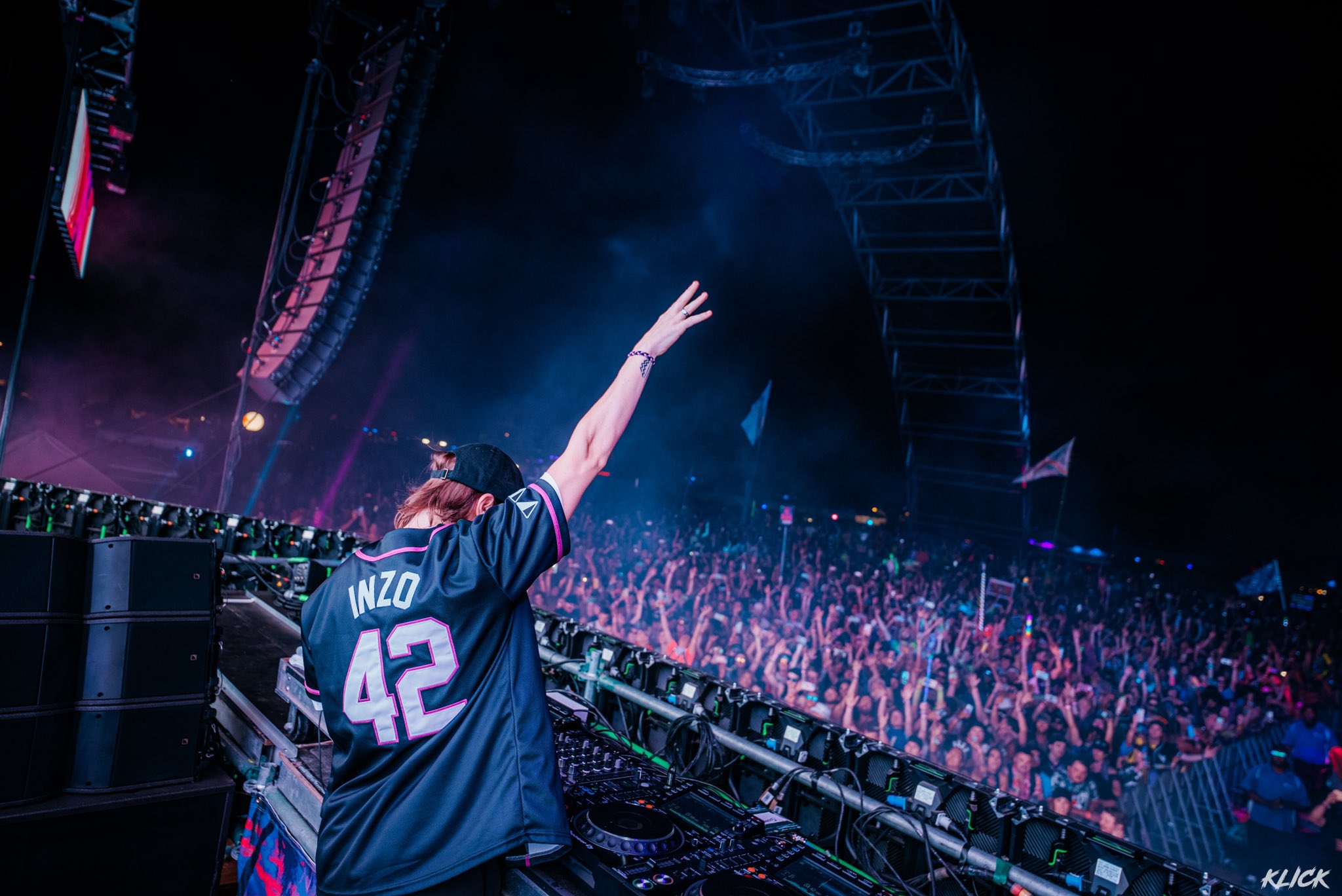 Make sure to grab tickets for this once-in-a-lifetime tour in a city near you before it's too late. There are still plenty of cities left including Chicago, San Francisco, Los Angeles, Portland, and Seattle. If you aren't able to catch the Earth Magic Tour make sure to keep a lookout for what Inzo has in store for 2023.