Illenium Dresses as Jesus for Halloween After Fans Accuse him of Making "Christian Dubstep"
Griffin Vosbeck — 2 days ago
---
After fans troll Illenium saying that he makes "Christian Dubstep" he owns it and dresses up as Jesus for Halloween.
Illenium owned up to his fans trying to troll him in his comments by dressing up as Jesus after many commented he makes "Christian Dubstep." At Freaky Deaky in Houston Illenium took the stage dressed as Jesus sporting a long brown bread and hair. He even had a custom robe made with his logo pressed into it and a red sash to match. 
Fans were absolutely worshiping his choice of costume all over his social media posts. One fan even went so far as to ask if Illenium would play at his 25-year-old baptism. Another fan commented on his Instagram post "Sending this to my old Catholic teachers who told me EDM was devil music rn" clearly it isn't devil music anymore. Many others said LMAO or sent crying face emojis overall there was tons of praise for the costume fans seemed to be worshipping his embrace of 'Christian Dubstep'.
Even other DJs were all for his costume on social media. Dabin commented "u need Korean jesus by your side"  and Armhmr said "Jesus Christ…wait it's Jesus Christ!!!!". Even Griz joined in the fun to say "And He died for our synths" his comment alone received over 1,000 likes. We Are Fury who has remixed a few Illenium songs commented "My brother in Christ I mean Illenium." Moore Kismet commented on his tweet saying "the SCREAM I let out."
Illenium has had quite the eventful 2022 he has headlined major festivals across the world including EDC Las Vegas, Lost Lands, Imagine, and North Coast Festival. He even got engaged to his long-time girlfriend Lara while they were at Lake Como in Italy this Summer. He has released plenty of music as well including his most recent single with MAX titled 'Worst Day' which rapidly gained popularity with his fans. 
He still has a lot more in store for the rest of 2022 he will be playing a few shows in Asia like Djakarta Warehouse Project in Indonesia and the 808 Festival in Thailand. He also has Dreamfields Mexico coming up in November. Ember Shores which is Illeniums own all-inclusive festival in Cancun is on Dec 2-4 where he will be playing four different sets alongside a stacked lineup of his favorite producers.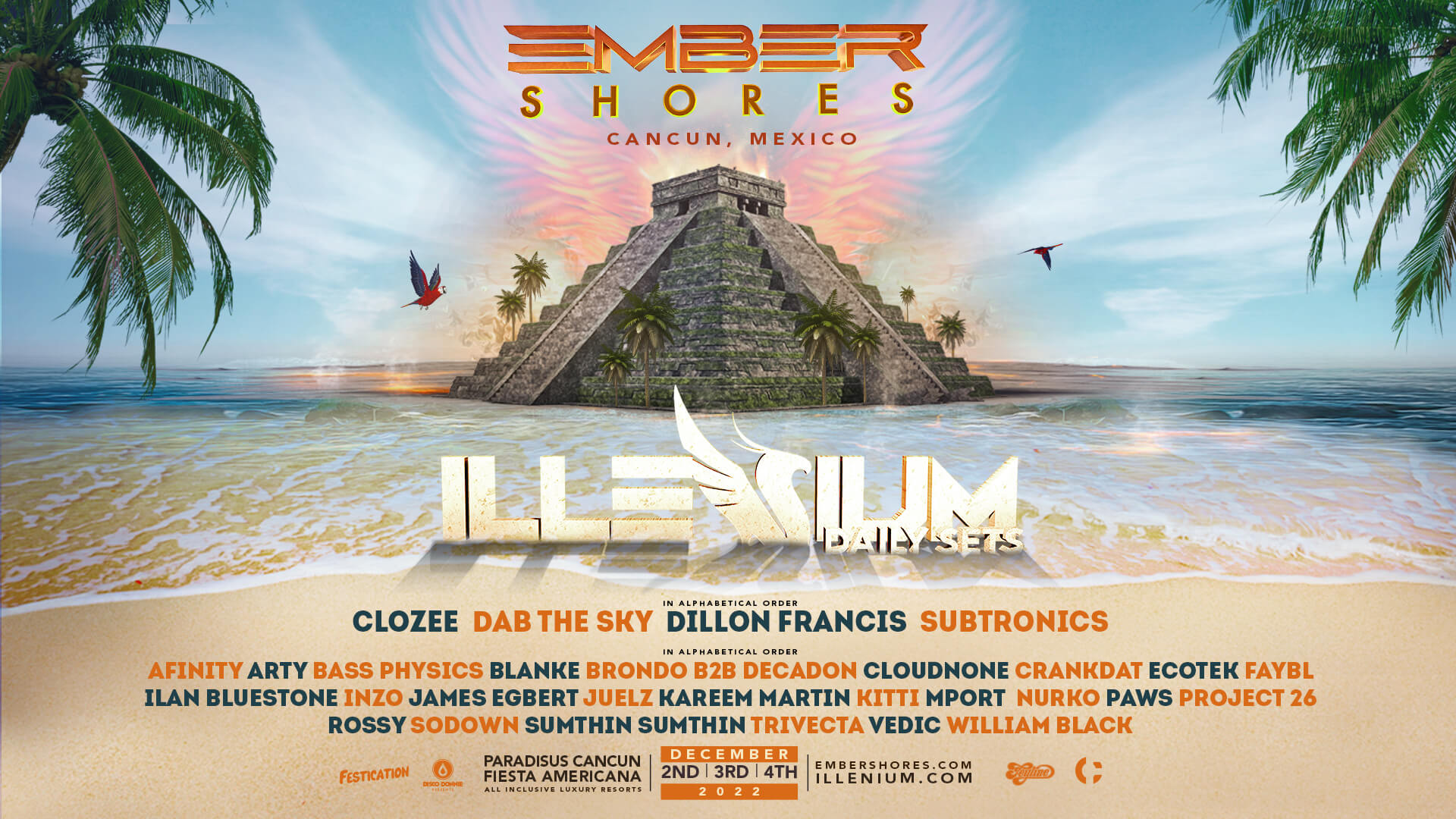 Make sure to grab tickets to see Illenium preach his 'Christian Dubstep' gospel before 2022 is over. Keep a look out for any posts about his new album which he teased the possibility of on Instagram a few weeks ago.