RL Grime Shares Spooky Video and Drops Dates for Halloween Return
Sebastian Medina — 6 months ago
---
RL Grime Presents Halloween:Dead Space Live At The KIA Forum 
On July 19, RL Grime announced one of his biggest shows to date, Halloween: Dead Space. On October 27, you can witness this spectacle at the Kia Forum in Los Angeles. Last year, RL performed his annual Halloween X mix live for his fans at the Hollywood Palladium, however this Halloween show just got a whole new upgrade. 
The annual Halloween mixtape series dates back to 2012. From the first release the mixtapes were an instant hit and he's put one out every October since. What makes these mixtapes even more special is that it comes with a secret guest voiceover every year. Some of the notable voices heard over the years include Tony Hawk, Guy Fieri, Shaq aka Diesel, RL Stein, Pharrell and everyone's favorite astrophysicist, Neil deGrasse Tyson, who made an on screen appearance at the Hollywood Palladium show.  
In the show announcement promo, the clip shows the Forum transforming into what appears to be a spaceship. It's fair to say that fans can expect something that is definitely "out of this world" on October 27. Subsequently, the video ends with "special guests" in large letters depicting some interesting opening acts or some potential performers to join RL on stage. 
Looking back, RL has performed some legendary Los Angeles shows and has played at almost every iconic venue in LA. Some of which include the Roxy, El Rey, Fonda, Shrine Expo Hall, Hollywood Palladium and now the Forum. It's without a doubt that this event will be the biggest hometown show for the LA native.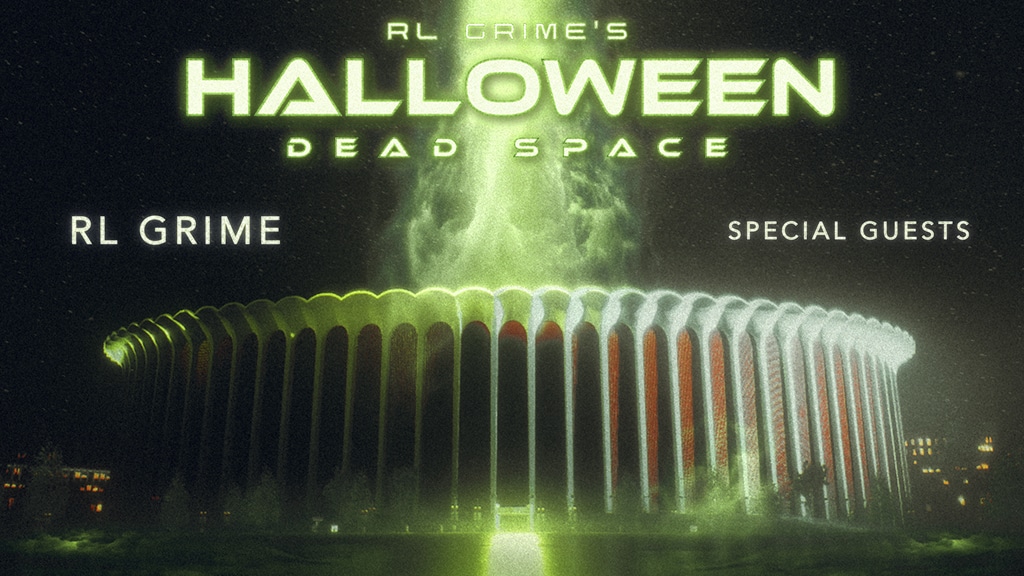 In conclusion, it's amazing to see what RL Grime has done around Halloween. From putting out hour long mixtapes to now curating special shows around this spooky holiday. He will forever be attached to Halloween and things are only going to get bigger and better from here. 
Make sure to sign up for early ticket access for Halloween: Dead Space here.