Liquid Stranger Just Finished a New Full Length Album of 13 Tracks – [Read]
Jaci Soukhathivong — 10 months ago
---
Liquid Stranger is booked and busy on tour for his new album while preparing an EP release with a new label.
Liquid Stranger is one of bass music's iconic artists known for his unique sound design that blurs the lines between dubstep, free form bass, and downtempo. Liquid Stranger has released over seven full-length albums in addition to multiple EPs with more underway.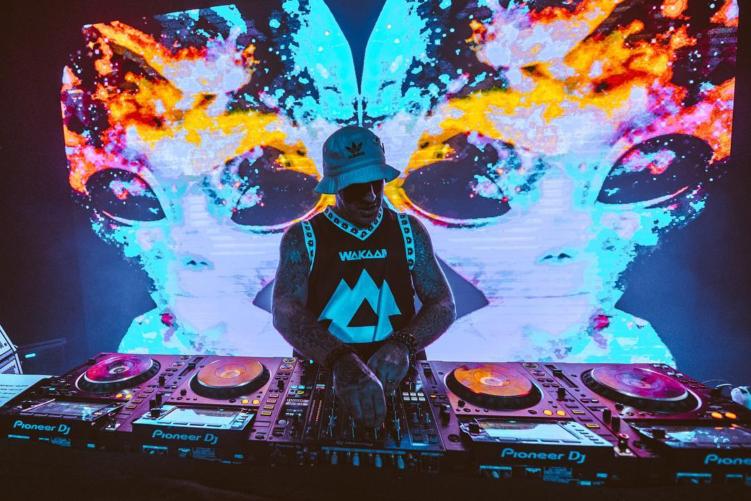 In an exclusive Festicket interview, Liquid Stranger announced he completed a new full-length album. Its title is Balance and will feature 13 songs which he describes as "dance floor bangers and the rest is left-field creations". Read the full interview here.
He explains that in Balance he tried to create an album encompassing humor and positivity. Adding to his resume, Liquid Stranger can also say he is now a two-time label founder.
Contrasting from his Wakaan empire, Sskwan is a label that focuses more on downtempo, melodic, and trippy type music. An EP called Unity is currently in the works and will debut on the new Sskwan.
The special thing about Liquid Stranger's labels is they truly support the artists' creative direction rather than pigeon-holing signees into what sells. This type of environment breeds music innovation and freedom for artist expression.
In the Festicket interview Liquid Stranger comments, "Music is an emotional language, and that internal landscape of feelings is ever-changing," when asked what drives his ever-evolving sound. This kind of mindset can prevent artist burnout and encourage the development of other styles that interest them.
Liquid Stranger can be caught on his North American Balance Tour with supporting DJ Mersiv featuring his "Pretty Dark Loud" set. Click here to purchase your tickets for a show near you.